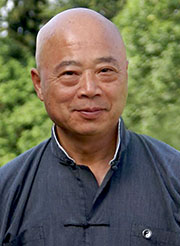 Master Chu King Hung
Master Chu King-hung was born 1945 in China and first came in contact with T'ai Chi Ch'uan early in his life. When his family moved to Hong Kong, as a 12 year old boy, he began an apprenticeship with Master Yang Shou-chung which would last for 26 years. He learned the complete tradition of the Yang family and was then authorised by his master to teach the Yang style in its original form.
Master Chu built up the ITCCA in Europe and found an appropriate way to teach the Original Yang Style T'ai Chi Ch'uan to Western students.