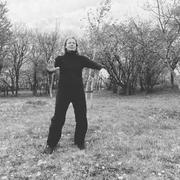 Dear reader,
We have, as of 2021 officialy, an ITCCA dependance in Hungary.
ITCCA Magyar is run by Nanda Duin, who is living in Bedepuszta, Nograd, Magyar.
Group classes will be held in Budapest and in Bedepuszta. Due to Corona we have not started groupclasses yet. Private class is already possible.
If you are interested in taking class or want to be informed about the progress of ITCCA - Magyar please mail toinfo@itcca-taichi.hu
Kind regards,
Nanda Duin